Multi-Cyclone Dust Collectors
Multi-Cyclone Dust Collectors
Dust collectors are the first line of defense for protecting the equipment downstream of a boiler and reducing the load on precipitators, fans, and bag houses. CMS can guide you on the path to improving your gas-path operating efficiency with an analysis of the condition and performance of your mechanical dust collectors. Often, the damage resulting from ash not collected goes undetected until it eventually results in forced outages or deratings due to the damage to other equipment. Additionally, the added flue gas dust can lead to environmental compliance issues. Damage or limitations can result to equipment including:
Air Heaters
NOx and SO2 Emissions Reduction Systems
Bag Houses
Precipitators
Induced Draft Fans
Booster Fans
Forced Draft Fans Capacity
Our inspection and maintenance team can provide you with immediate help to assess and repair damage. The detailed assessments focus on providing information that will allow planning for proactively managing repair costs. Whether it's performing a routine inspection or a complete rebuild, CMS provides you with a turn-key solution based on the timeline required by your outage duration.
Our approach to analyzing mechanical dust collectors focuses on evaluating the system's overall performance based on the fuel burned and gas flow requirements. We can evaluate the boiler-performance impacts ensuring that your dust collector is configured for optimal efficiency based on the fuel rate that you burn. Some of the issues that can have a significant effect on performance, emission and maintenance are: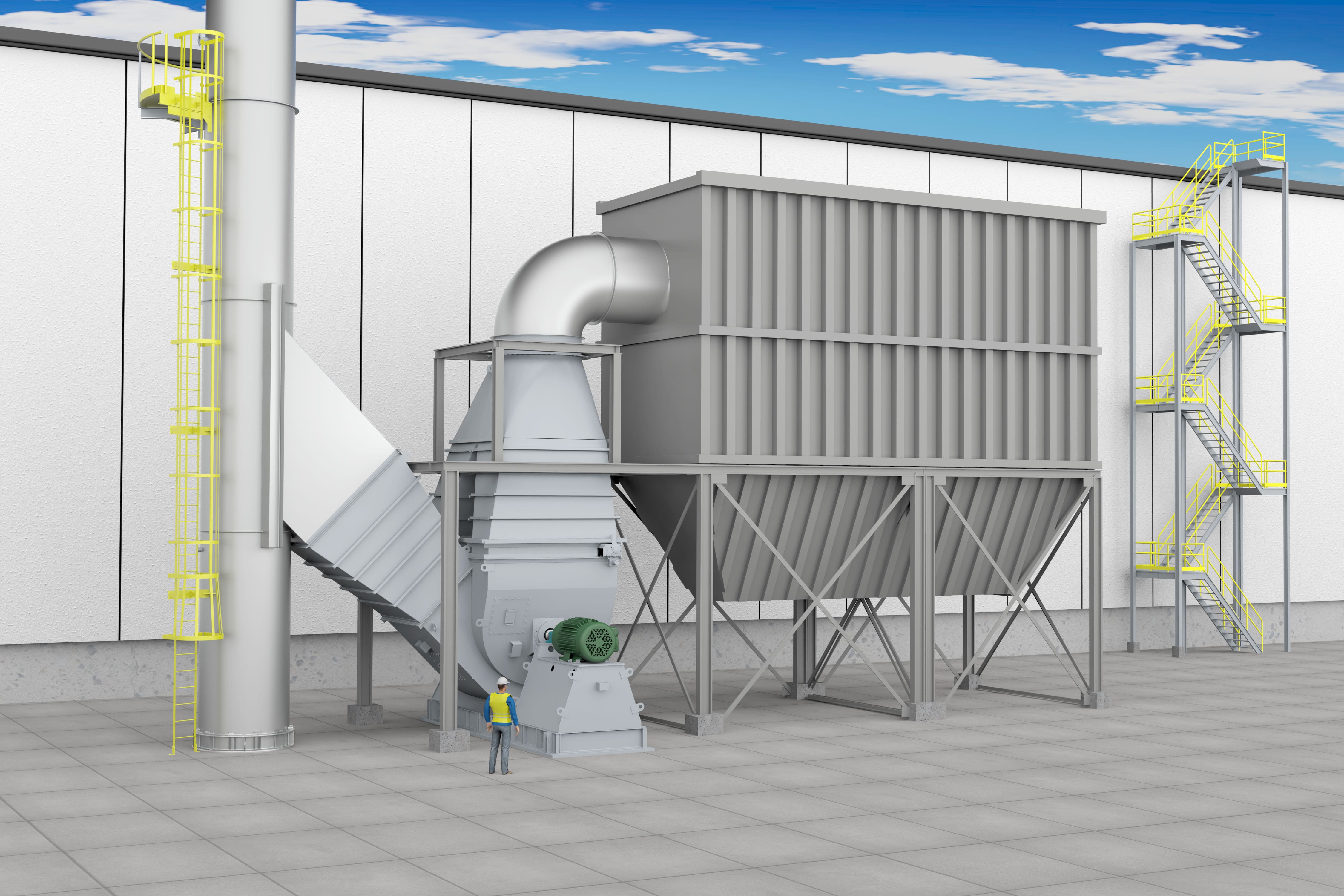 Net Power Losses

Precipitator corona control
Differential pressure losses (Air Heater/SCR/Baghouse)
Increased fuel consumption to meet load

Opacity Exceedance (Deratings)
Maintenance Issues

Air Heater erosion and plugging
ID and Booster Fan repairs
SCR fouling (increased NOx)
Baghouse maintenance due to pressure
Erosion on Gas System Turning Vanes
Once we have gathered and analyzed critical information, we are available to put together a plan for your review and approval that helps minimize dust collector maintenance costs and downstream erosion to critical equipment. Our goal is to evaluate the right balance between operating profile and design velocity of the dust collector cones, while providing you with seamless project execution.
At CMS, we are a one-stop-shop that can provide you with everything from material sourcing to labor for projects of any scale. Additional options include routine replacement of wear parts or complete retrofitting. Contact us today to schedule a free initial visual assessment or to learn more about our CMS Analysis and Rapid Repair Solutions.
---
CMS offers high angle rope access inspections to assess difficult-to-reach or inaccessible areas. During a high angle inspection, CMS provides a highly trained inspector, who has also received 80+ hours of NFPA rope access training. In addition to inspecting your dust collector, our professionals can check the condition of your ductwork, casings, expansion joints, hoppers and chimneys.
CMS offers a minimally invasive approach to inspecting and repairing your difficult-to-access confined spaces in most industrial environments. We provide a certified welder, proficiently trained in rope access high angle and rescue to inspect the condition of your at height confined space (HACS). When corrosion or other defects jeopardize equipment service life or plant performance, you can count on our highly trained team to locate the problem and recommend solutions in a timely fashion.
Corrosion Monitoring Services HAI inspectors can weld the 5,000 lb.-rated anchor points needed for access, then inspect a HACS with the vision and experience of a skilled welder. Our inspectors are able to diagnose problems, and our team will recommend solutions. In most cases, this is done for you while we are onsite. CMS immediately brings its findings to your attention and works with you to develop the most effective short term solution. The CMS approach to rope access high angle inspections combines industry-leading safety compliance with highly qualified craftsmanship.
Additional advantages of high angle rope access inspections include:
Many times more cost efficient than erecting scaffolding to access hard-to-reach locations
Identification of localized damage, which helps customers avoid unexpected budget busters caused by emergency repairs