Convective Tube Solution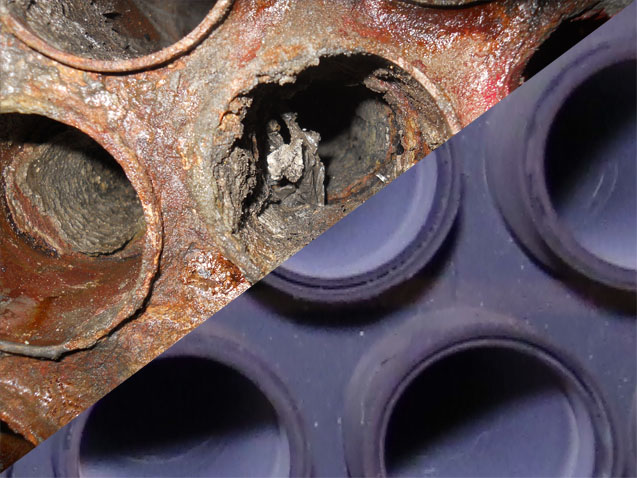 The CMS Convective Tube Solution™ is the tubular air heater industry's first and only long term solution to aggressive dew point corrosion damage. Cold-end corrosion, localized cold spots, and heat sinks in an air heater can have devastating effects on operating and, ultimately, your financial performance. Damage develops when the surface temperature of tubing drops below the acid dew point. Acid condensation often leads to losses in wall thickness. Failure rates vary, depending on the fuel source and boiler configuration, but ongoing corrosion, plugging, and other issues that affect APH performance can have damaging impacts on an operation.
Ongoing corrosion, plugging, and other issues that affect APH performance can have the following damaging impacts on an operation:
Reduces surface area available for heat transfer.
Lowers boiler efficiency.
Increases pressure drop.
Increases fan and emissions equipment energy requirements.
Damages/wears ancillary equipment and infrastructure.
Reduces downstream pollution control.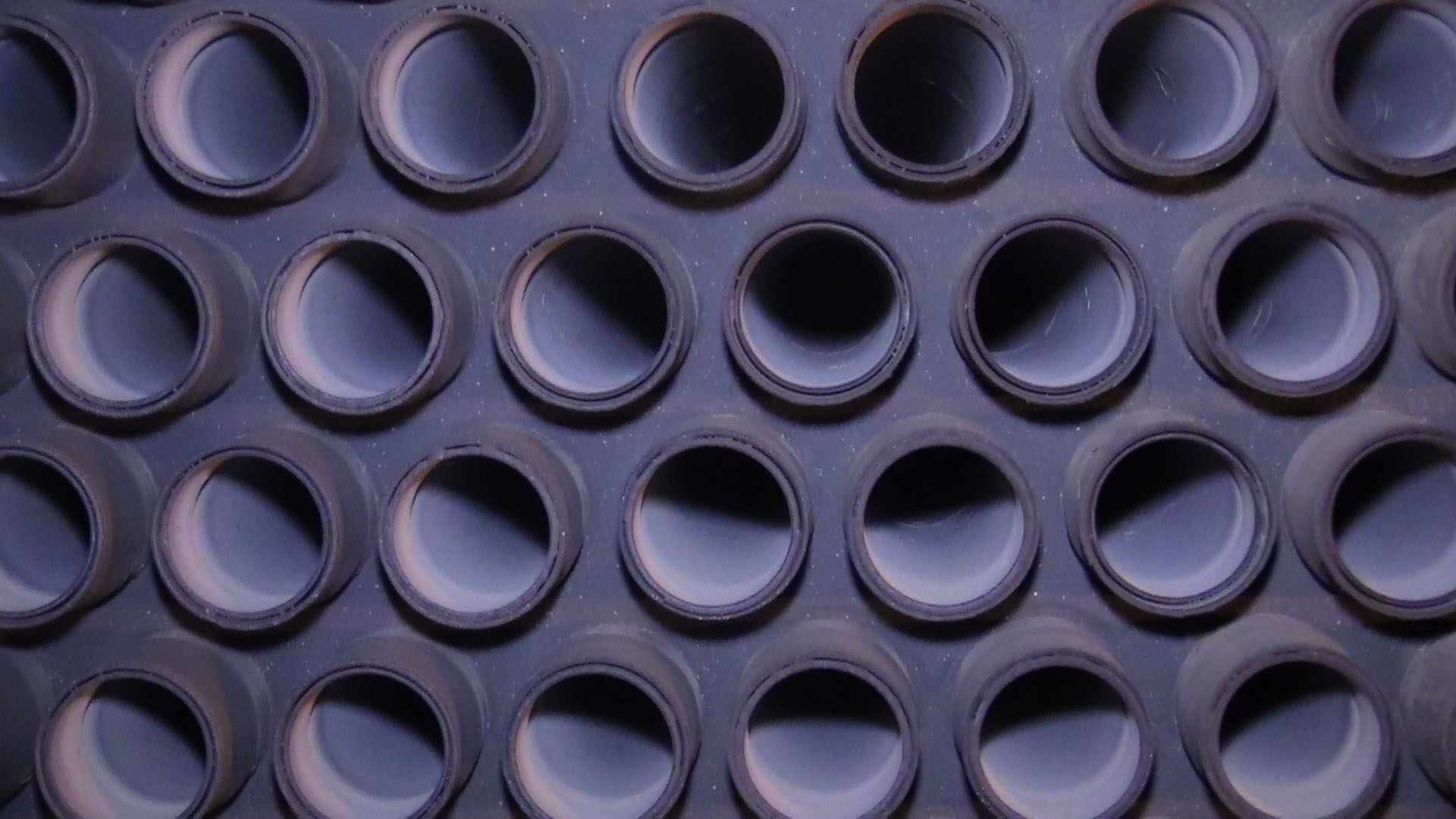 CMS's patent pending Convective Tube Solution™ is a product of precision engineering and more than 30 years of experience inspecting and repairing tubular air heaters. During the repair, CMS actually upgrades the metallurgy of your tubing. Modifications to the design of the tube and tubesheet plate are performed during field installation. Repairs result in the effective elimination of dew point corrosion failures and fly ash plugging.
A few of the many benefits that come with CMS's Convective Tube Solution™ include:
Increases dew point corrosion resistance and life expectancy 3X the minimum average.
Significantly diminishes cold-end ash fouling and reduces or eliminates washing.
Improves air heater and system performance.
Helps reduce wear on ancillary equipment.
Reduces excess energy consumed plant-wide.
Includes a 5-year warranty against dew point corrosion and fly ash fouling. This added benefit includes annual inspections and condition assessments performed at no charge.
A rapid return on investment:
By eliminating cold-end corrosion, the CMS Convective Tube Solution™ significantly reduces net fuel consumption and parasitic losses. At no cost to customers, CMS can use its proprietary Air Leakage Calculator to provide a thorough analysis showing the financial impact of an APH's current condition and an estimated return on investment timeline for repairs. Customers have achieved payback in as little six months and are realizing significant ongoing savings. Examples of the calculator and analysis can be provided on request.